Product Development
This course will prompt the entrepreneurs understanding of the customer problem and how their product fits and addresses customers' needs. The course also analyzes how to get more information from the potential clients through user-feedback. The course will follow a deep analysis process that allows the entrepreneur to analyze their solution in view of the customer needs. This course will keep a healthy balance of the combination of theory and practical hands-on activities. This allows for the provision of both in-depth topic coverage as well as maximizing knowledge by experiential learning.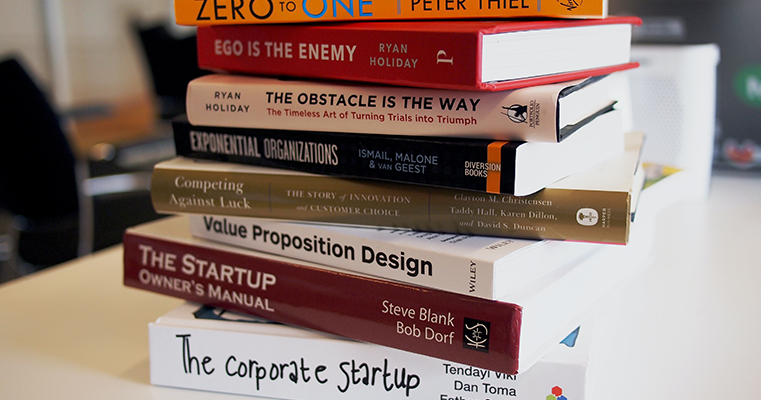 What You will learn
The complete product development process
How to build products with sustainable competitive advantage
How to prioritize new product ideas based on business strategic alignment, return on investments, and the ability to execute
How to deliver new product developments on time and how to manage a team (or virtual team) of project resources and multiple business unit stakeholders
How to conduct a detailed project financial analysis, how to develop value and market-based product pricing and how to develop product cost models and product forecasts, etc.
Learning Requirements
In order to earn a Certificate/Letter of Completion, participants must complete all 8 topics and submitted their assignments by stated deadlines.
What will be covered
TOPIC 1: STRATEGY AND PLANNING
TOPIC 2: MARKET DEFINATION AND STRATEGIC MARKET
TOPIC 3: VALUE CREATION AND PRODUCT FEATURE SELECTION
TOPIC 4: MARKET SEGMENTATION AND COMPETITOR ANALYSIS
TOPIC 5: CONCEPT DEVELOPMENT AND IDEAS SCREENING
TOPIC 6: PRODUCT PRICING, PRODUCT AND BUSINESS REQUIREMENTS
TOPIC 7: PRODUCT SOLUTION DEFINITION AND DESIGN
TOPIC 8: FINALIZING PRODUCT BUILD AND PRODUCT LAUNCH